Congratulations Westminster Class Of 2022
---
It's finally here! Your SENIOR YEAR! And one of the first things you get to do as a high school senior is a special, one of a kind, photo shoot at Little's Photography.
Little's is proud to be selected by your school as Westminster's exclusive photography studio. Our team is ready to make this experience even better than you have imagined. Keep in mind your senior pictures are to be completed before your senior year begins in order to meet the yearbook deadlines. So don't wait! Get familiar here with your options, then reach out to us today to start your once in a lifetime experience.
Choose Your Preferred Photo Shoot Experience
---
Calendar Deadlines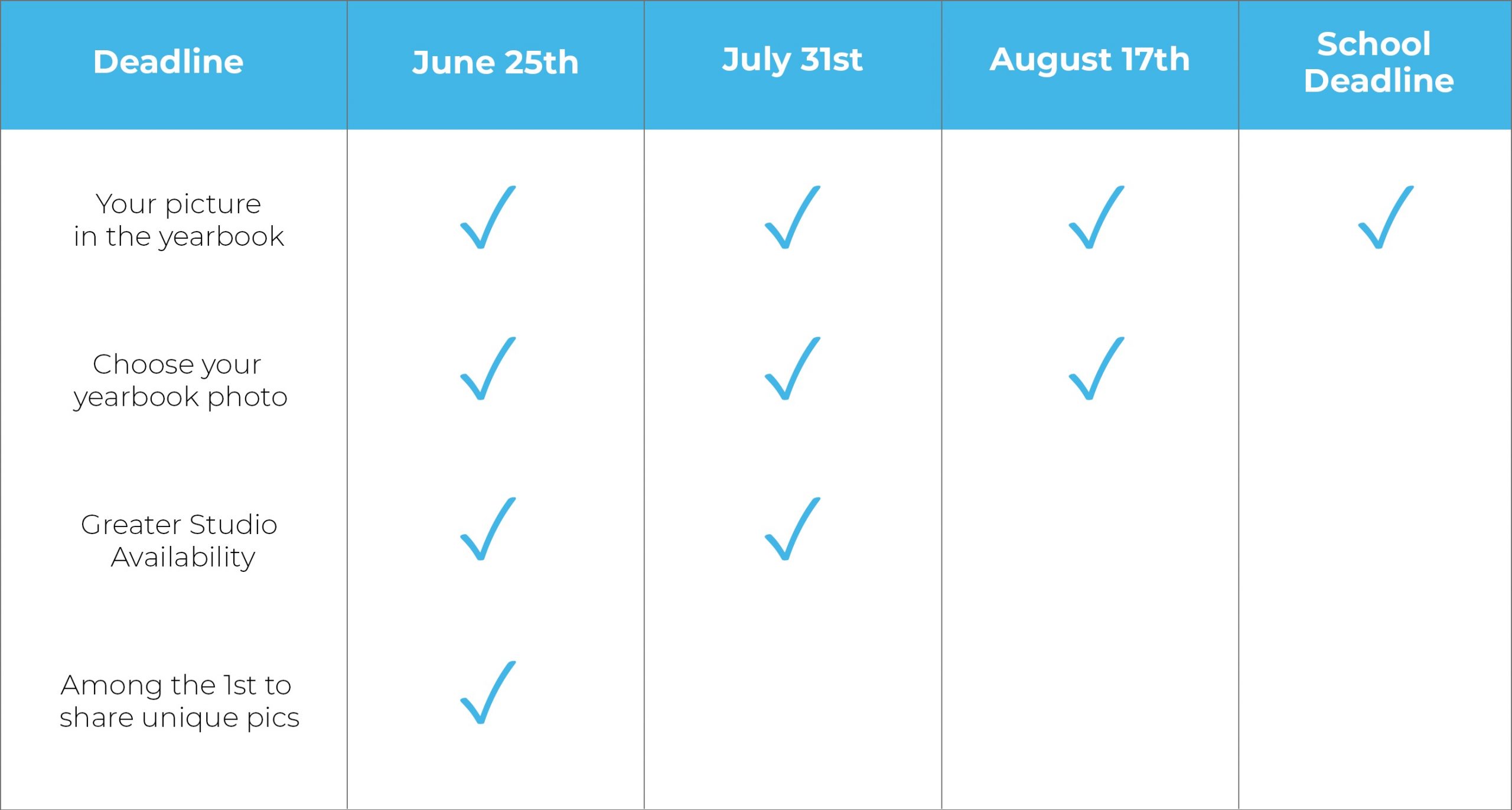 School Requirements
---
Your school requires the studio formal attire to be worn for your yearbook image. We provide the drape and tux as it is important that all images have a consistent look.
Important note for gentlemen; you must be clean shaven to be photographed. You are not allowed to wear any earrings or ear/nose piercings for your senior formal image. If you choose to not follow these guidelines you will not be photographed.
Yearbook images must be taken before the first day of school, and the image must be selected within three weeks of the first day of classes. If not one will be chosen for you.
Investment (The Big Reveal)
---
Picture yourself sitting comfortably in your own private screening room at the studio. The lights turn down and up on the giant screen in front of you appears an incredible image of your family! Then another, and another, and another! Welcome to your Big Reveal. This is a huge part of the special experience Little's is known for. Only available for select sessions.
Contact Us
---
To reach us call the studio at 954-563-0444, if we don't answer we are most likely helping another client on the other line. Leave a detailed message, or send us an email at info@littlesphotography.com. We will get back to you as soon as possible.
You are also welcome to stop by our studio during business hours, at 2552 N Federal Highway Fort Lauderdale 33305.
See our sister brand Little's Photography
---
Did you know we offer headshots too! Not just that, we offer more forms of photography. Check out our website at Littlesphotography.com