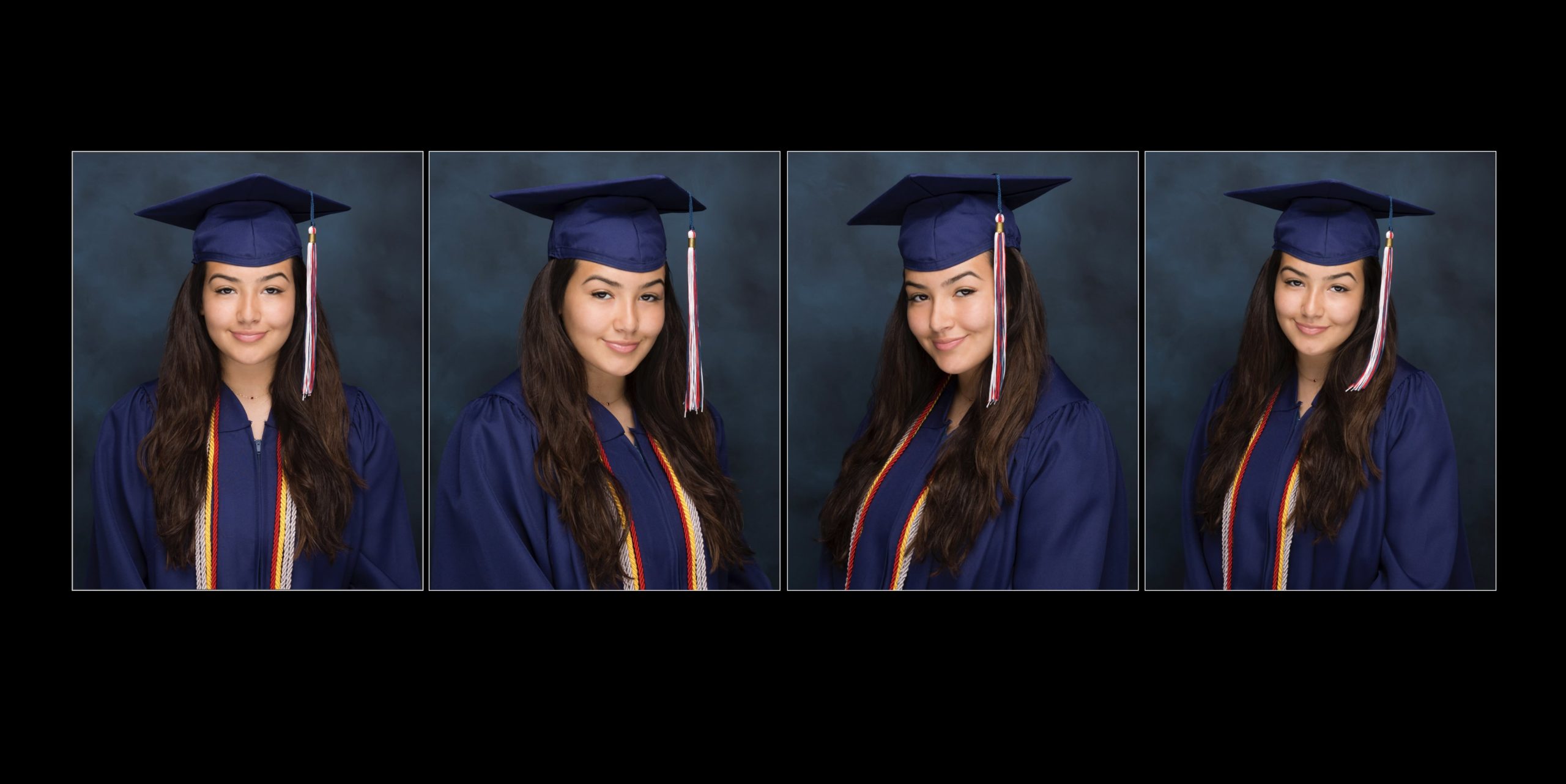 Cap & Gown
Overview
---
You've worked hard to become a senior. It's not over, but it is so so close. Take advantage of your opportunity to be photographed in your school cap and gown. This is a great look for graduation announcements as well as legacy portraits that future generations will value.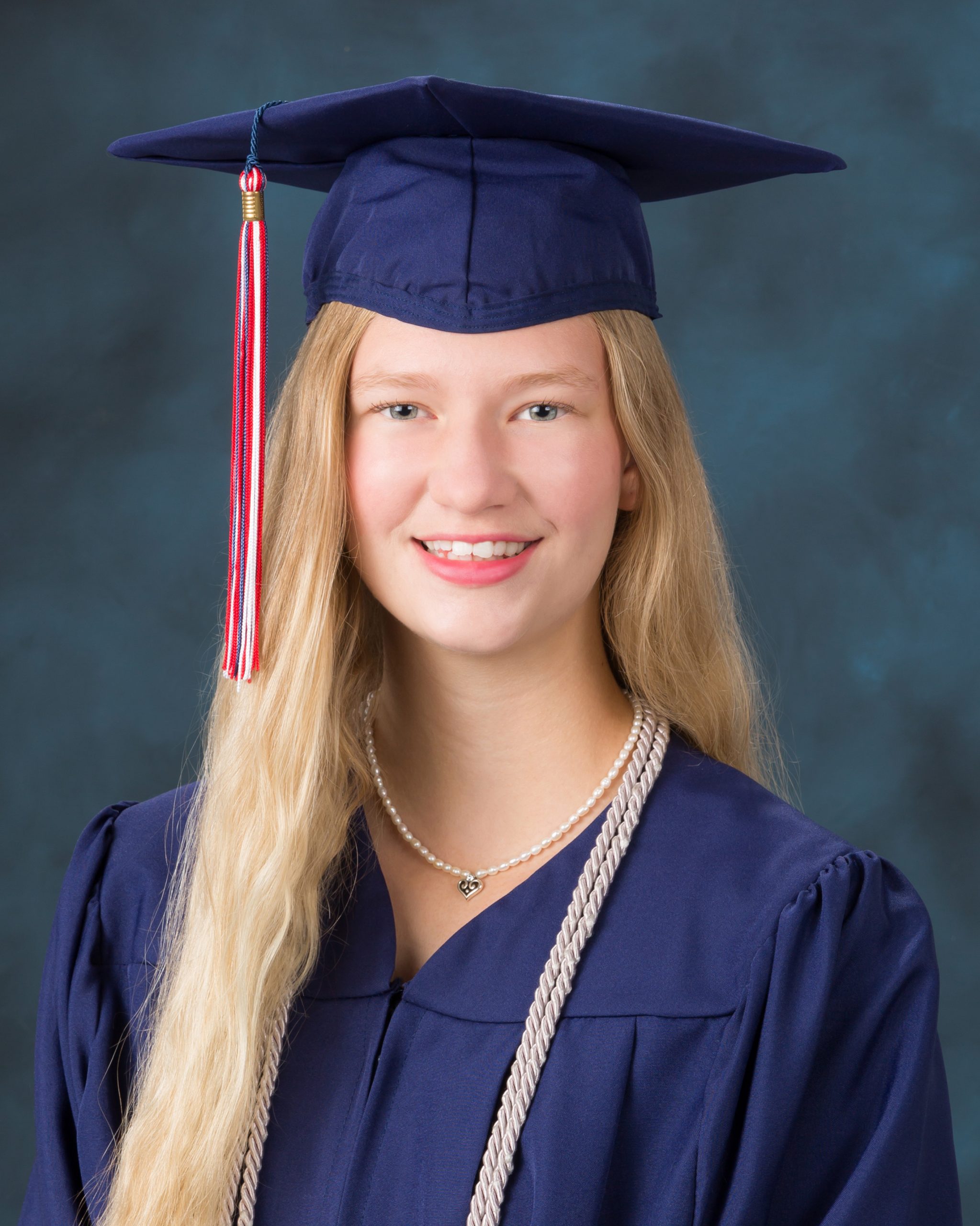 Preparation Checklist
First, get your session scheduled.
Make sure to include any other elective session you want to show your individuality.
Next, determine what you will wear under your Cap & Gown (Gentleman:Shirt and Tie / Ladies: anything except a collared shirt).
Lastly, make sure to find out what cords you wear; Honors, Junior Achievement, Spanish and so on.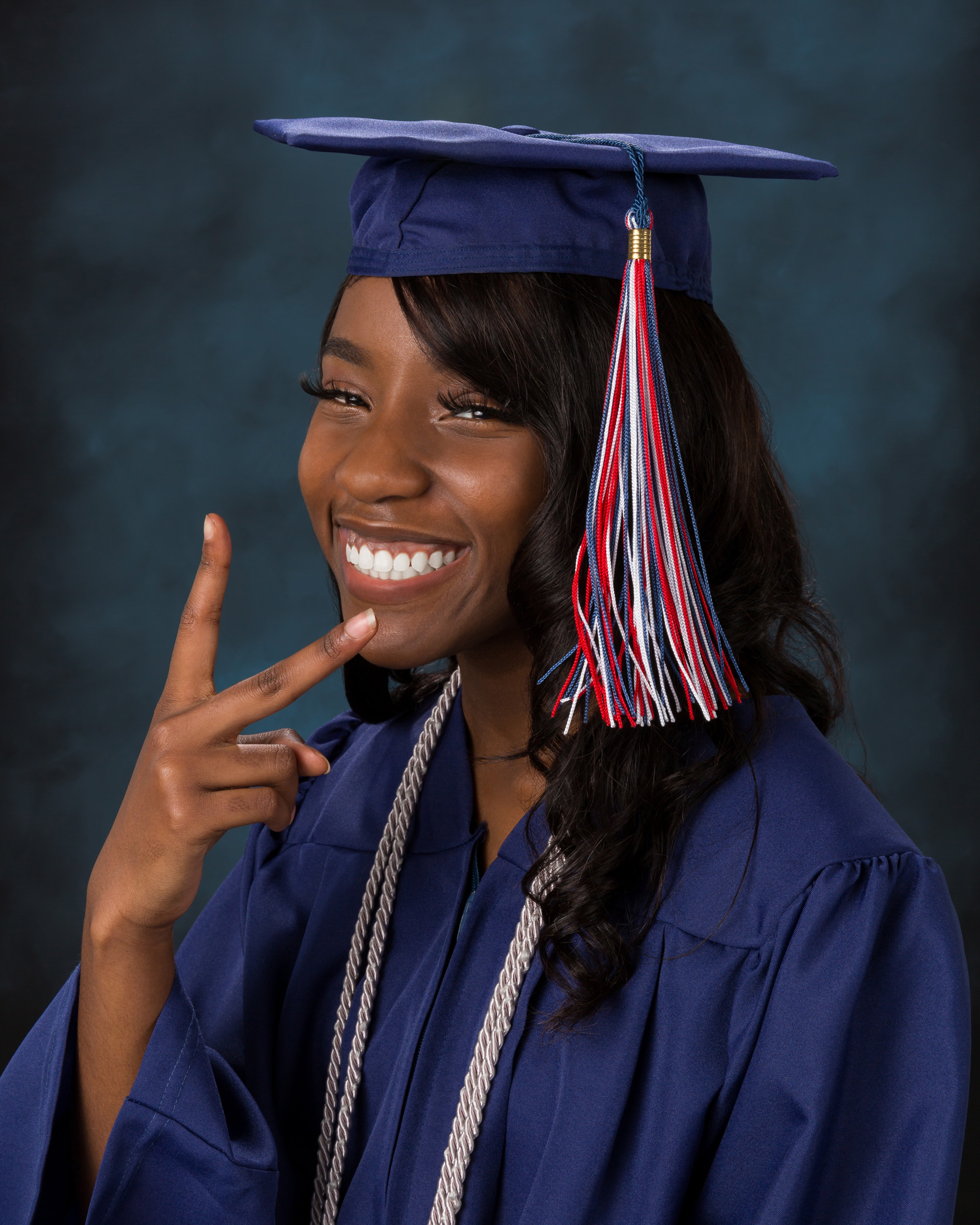 Your Background
Cap & Gown is photographed on the Traditional Canvas Blue to keep it formal. You can also make it playful with creativity.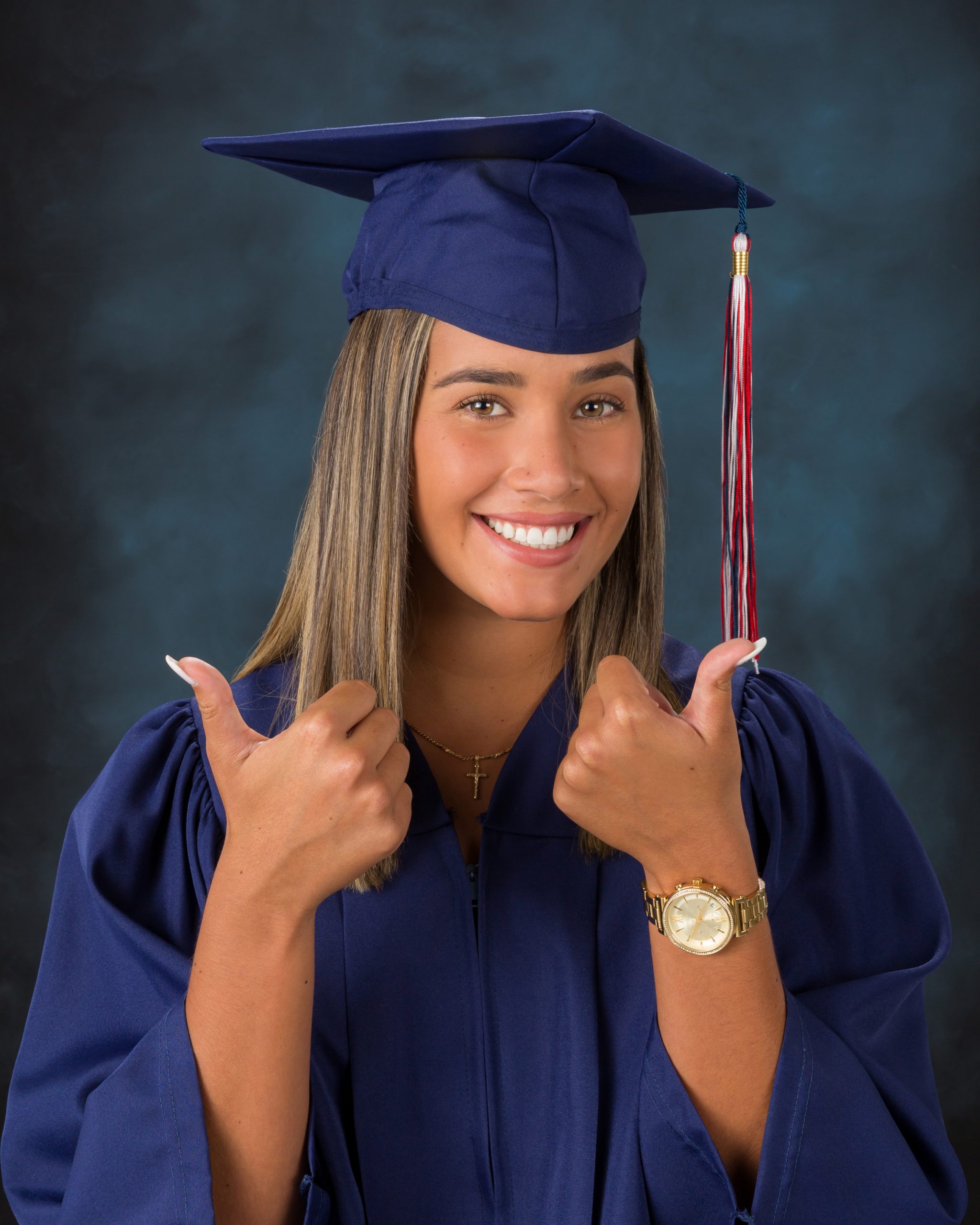 Investment
Session fee $34. This session includes; a 10min photo shoot, 1 look, Cap & Gown provided. Packages range from $129 – $699. Ala Cart images starting at $69. Average number of images for purchase 5 – 10. Average Spend $295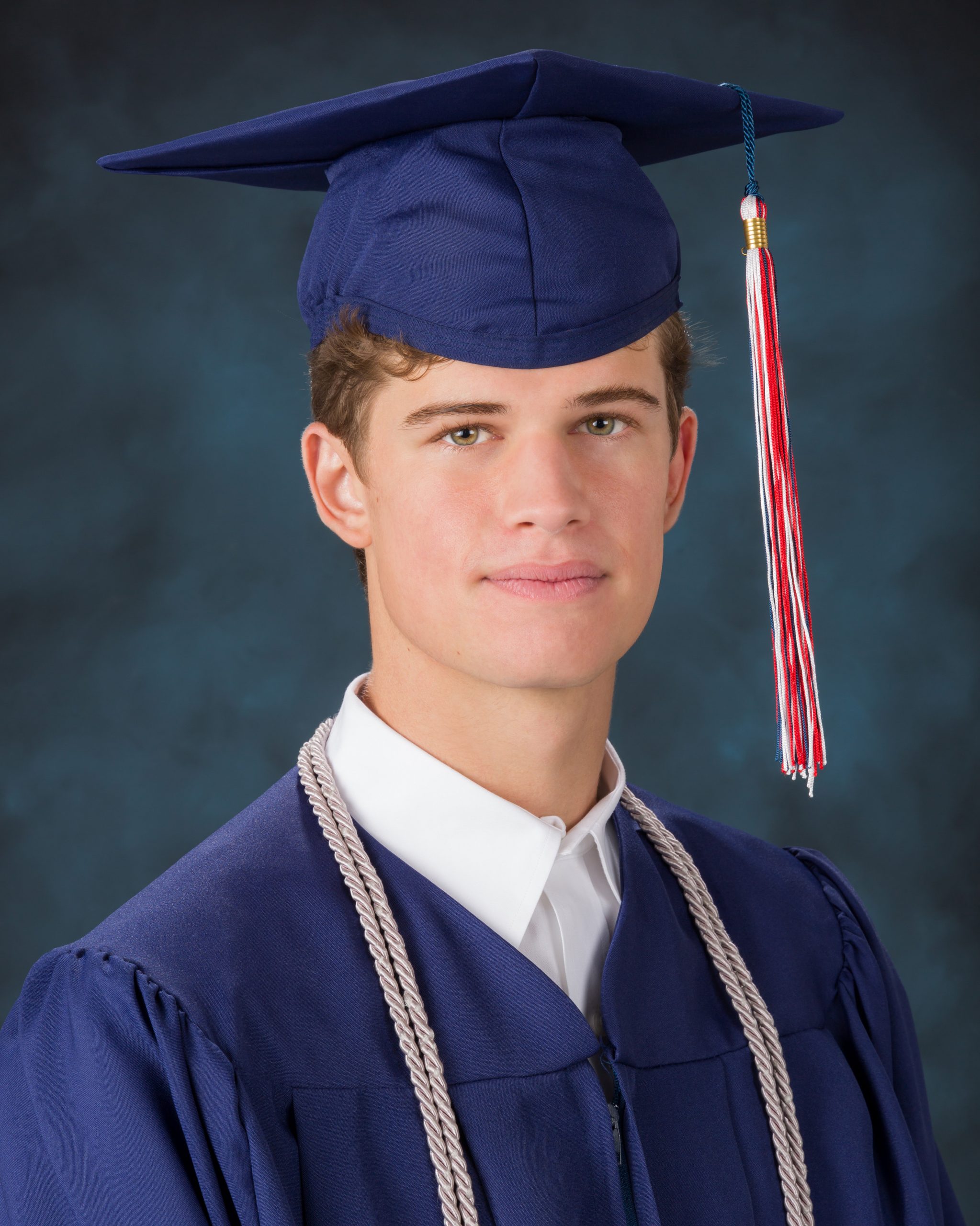 Online Ordering Gallery
After your session your images go through a process we call post production. This can take anywhere from 1 to 3 weeks depending on your session date. Once images are ready to view and order, you will receive a link to a unique gallery of your options. Place your order asap as these galleries do expire. See FAQ's for more.